---
Associates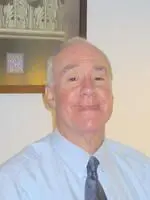 Tod Weinstein , LCSW is a Licensed Clinical Social Worker and a Board Certified Diplomat who has post graduate training in cognitive-behavioral therapy and marital and family therapy. He works with individuals, couples, and families. Mr. Weinstein has over thirty years of experience in the mental health field, specializing in treatment of older adults and those suffering from severe and chronic mental illness. Education: Masters of Social Work, Temple University, Philadelphia, PA.

---


Natalie Keller, LCSW is a Licensed Clinical Social Worker. Currently, Ms. Keller works with adolescents, adults, couples, and families collaboratively addressing a variety of presenting concerns. Most commonly this includes depression, anxiety, trauma, and substance abuse. Ms. Keller has fourteen years of experience and has an eclectic and behavioral approach to counseling. She has specialized training in EMDR (Eye Movement Desensitization and Reprocessing). This specific treatment focuses on desensitizing and therefore decreasing the negative ongoing impact of upsetting events on people. Education: Masters of Social Science, Bryn Mawr College, Bryn Mawr, PA.
---
Alla Leybinksy is a Licensed Professional Counselor in PA, NY, NJ, FL, and CT. She is Board Certified as a Tele-Health Provider, Clinical Hypnotherapist, Certified Anger Management Specialist, Board Certified Disability Analyst and Fellow, Certified in Dialectical Behavior Therapy (C-DBT), Certified Clinical Trauma Professional, Certified in Bariatric Surgery and Certified as an Immigration Evaluator. Ms. Leybinsky has been providing individual therapy since 2014 and she provides individual, couple, and family therapy in English, Russian, and Hebrew. She specializes in treating clients with anxiety, depression, forensic evaluations, substance abuse, PTSD, stress management, relationship issues, stress management, supporting families and children in special education, and behavioral and parenting issues in children.